Greece, Mykonos, Paradise beach
Video views Today: 129 Yesterday: 172 Total: 34705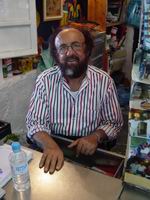 Sit back and relax! Enjoy the calmness (in the morning only!) offered by one of the most famous beaches of the world, Mykonos par adise beach. This is where all begun back in 60s by Freddy (see photo), the owner of the camp site and a taverna along with the hippies. Hippies introduced nude bathing to Mykonos during the 1960s at this particular beach.

Meteocam is hosted by Mykonos Paradise

Learn how to dive right at Mykonos Paradise Beach! More info here

Οι Webcams λειτουργoύν σύμφωνα με τον N2472/1997 και τις οδηγίες της ΑΡΧΗΣ ΠΡΟΣΤΑΣΙΑΣ ΔΕΔΟΜΕΝΩΝ ΠΡΟΣΩΠΙΚΟΥ ΧΑΡΑΚΤΗΡΑ.
These Webcams operate in accordance with Law2472/1997 and under the guidance of Hellenic Data Protection Authority.
Live stream from Schinias Beach here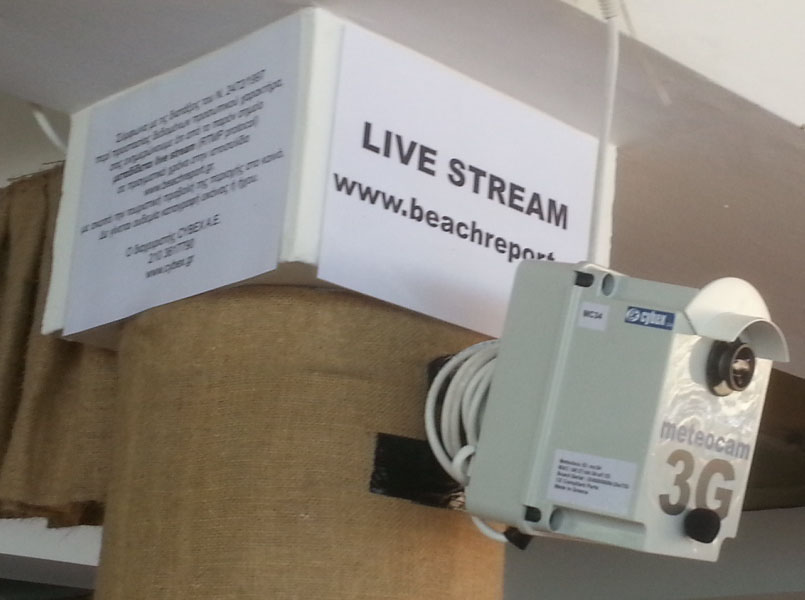 If you wish live coverage of a spot or an event with a MeteoCam,
contact us at +30 2103617790 or at
info@beachreport.gr
---
Αν θέλετε live κάλυψη του event σας με MeteoCam, επικοινωνήστε μαζί μας στο 2103617790 ή στο
info@beachreport.gr
Meteocam GPS
If you cannot see live stream:
Please check if your plugin is Adobe Flash version 10,1 or greater
Iphone and Android mobile phones: you may download and use Puffin browser which supports flash.
Firewall issues: check if RTMP protocol (TCP port 1935) is allowed
Support phone line: +302103617790
Meteocam is a live stream camera made in Greece by Cybex SA. More info can be found
here
3G connectivity is powered by
WIND